ADS-B Receiver and Server are Operational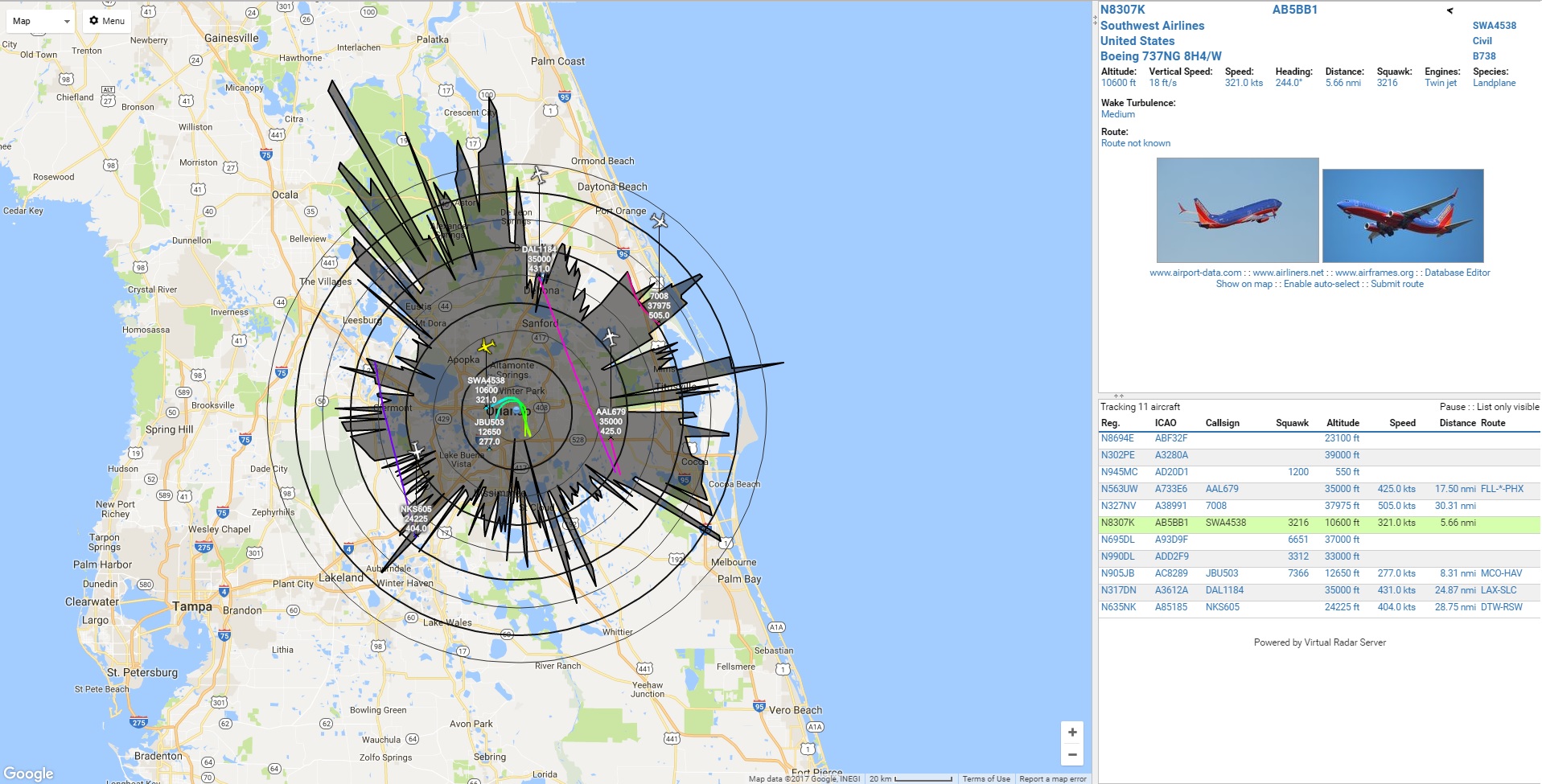 A while ago I purchased a few of the RTL-SDR USB dongles for the purpose of exploring Software Defined Radio (SDR) and to also act as a poor-man's spectrum analyzer. While cleaning some things up yesterday, I found these receivers and decided to see what I could use them for. I was surprised to learn about tracking and plotting aircraft via the ADS-B radio signals that many aircraft transmit. ADS-B is explained quite nicely on the Wikipedia page so I won't get into that here. I found some information that talked about using a Raspberry Pi and one of these USB dongles to setup a ADS-B receiver and server. There are also ways to share data with aggregators, such as Flight Aware, PlaneFinder.net, and Flighttracker24, among others. Within about an hour I had this setup and working and it's now pushing the receiver data to the three aforementioned servers using rather lightweight data packets.
When talking with my girlfriend, she asked me why I did this, "to sell?", she asked. A good question, because I didn't know why, really. I thought for a moment and said that I wanted to do it just to do it, for the experience; for the understanding. It is really the basis on which my entire career is built on; doing something seemingly useless, or something where I can foresee the outcome, purely for the sake of doing it and gaining the experience. Very often I am given a challenge in my career where some seemingly useless experiment has given me useful knowledge so that I could solve a real-life problem. While the experiment may seem useless at first, there are often a number of skills acquired along the way that help me to solve a real-world problem. Perhaps one day I will need to put together an ADS-B transceiver. In this case, I think I will be ready and able. Next stop: AIS?